Welcome to The Sooner State Cavy Club
A Very Special Thanks
Goes out to
Liz Thomas
for drawing our Logo

counter" OPTION=graphic_odometer
Sooner State Cavy Club
March 14th 2009
This a Double Open No Youth
ATT: Anyone bringing 12 or more pigs to show will have Entry fee of $2.50 per pig instead of the normal $3.00.

Sooner State Cavy Club Double Show.

Sooner State Cavy Club

Double Open Show"March 14th at the Stephen's Co. Fairgrounds

This is Heated and Air Conditioned building and Concession stand

The Show starts at 9:30 a.m. Will do open and youth at same time.
Entry fees: $3.00 per cavy per show-
(U.S. funds) day of show entry. Day of show entry. Tags . 50 ( tags
will be available at the show for your convenience )

Single membership - $10.00 joint Membership ( same home ) $12.00

Also we are Taking Donations for Awards! Please let me know if you would
like to Donate any Awards.
Also be sure to bring those big raffle items.This helps supports the show.

Judge: Show A Jan Tibbetts


Judge: Show B - Reed Tibbetts


We will have Awards for both shows, Great raffle items, Please Bring those
raffle items to help us out ! (The raffle helps to pay for the Judges fee.)
Would like to have a Silent Auction of A Cavy Care and People Care Package
If someone would like to speak up for one of those.
No Rabbits permitted in the showroom! ( sorry these
rules are the fairgrounds rules.) If you want to leave the cavies in the
building we will make sure they get to the table. Just be sure to mark your
cages with name and tag #'s and Etc. We will try to locate you if possible.

Our shows are governed by the latest ARBA rules. .
No SMOKING in the building Parents and guardians are responsible for the actions of the children!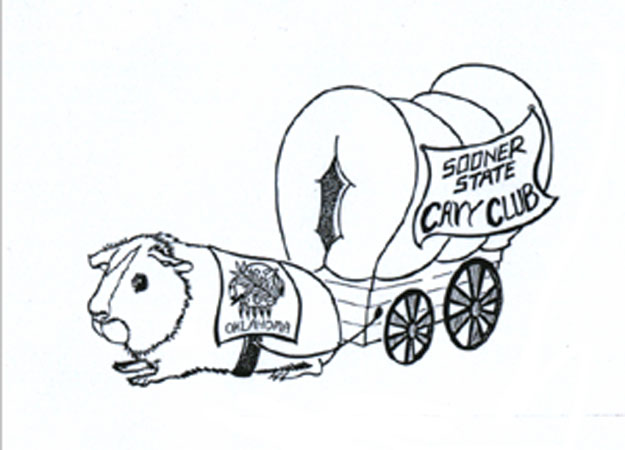 Need some info please email us at

Rocky Gaisford -Prez
gaisford@swbell.net
or
Cindy Gaisford -Sec/Treas
gaisford@swbell.net